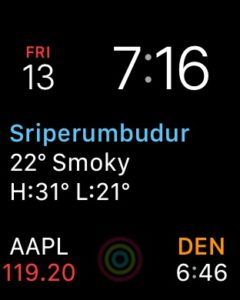 This morning I awake to a weather forecast that said "smoky". That isn't a mistake or another way of saying "foggy". Chennai was actually enshrouded in smoke.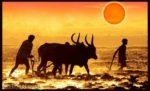 This smoke was from early morning bhogi (bonfires) for Pongal, which is tomorrow, January 14. Pongal is a big festival in Tamil Nadu celebrating the harvest and giving thanks the sun god for providing the harvest. It is also the name of the sweet (but can also savory) porridge of the same name.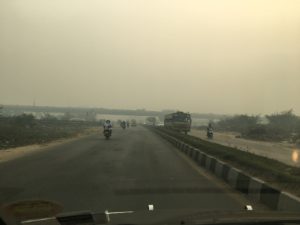 Today is Bhogi, bonfire day, where people get rid of old, worn-out things by burning them in a bonfire (out with the old and in with the new). This morning as I was traveling I saw first hand the smoke from these fires the weather forecast had promised. You can also see a video from the trip is here.
I just read a news story about how several flights were diverted because of all the smoke.